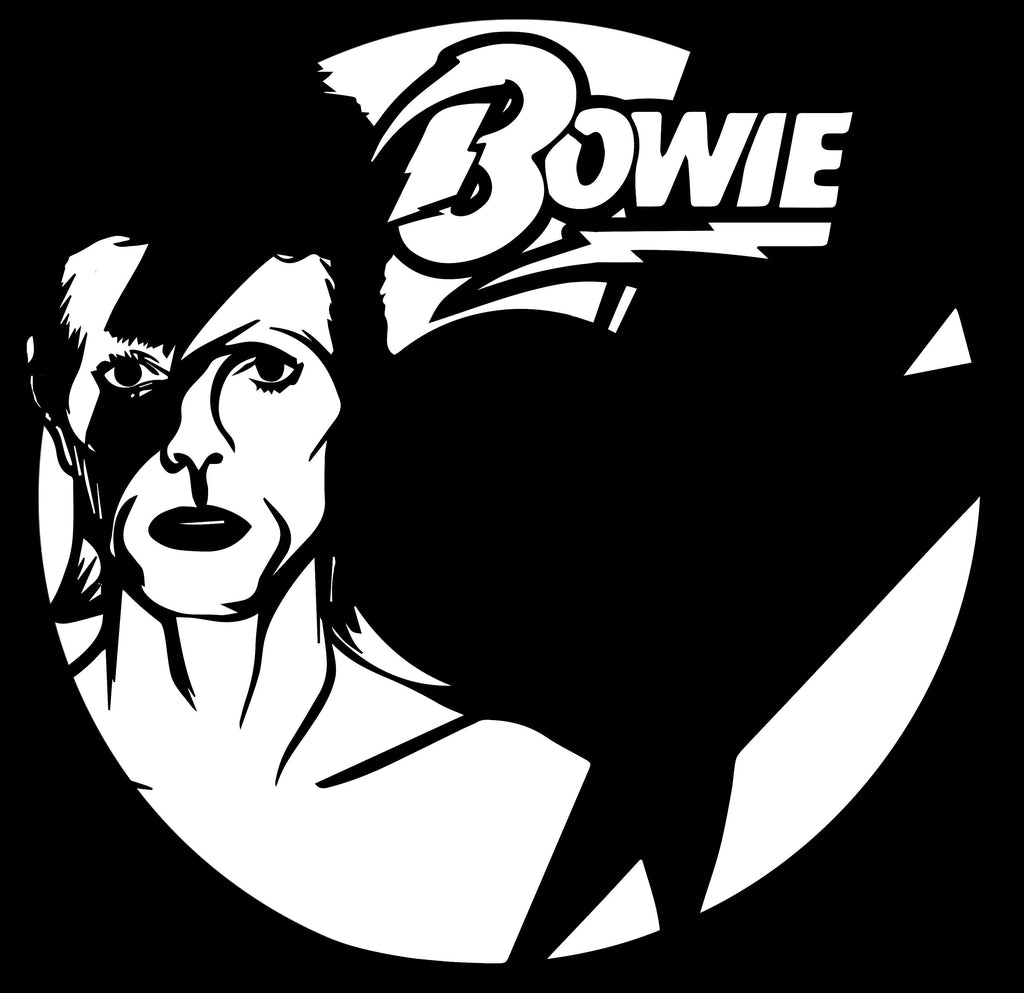 David Bowie Ziggy Stardust
David Bowie Ziggy Stardust
570mm at the longest edge
Ziggy Stardust design from our value range collection
Bowie is widely considered to be one of the most influential singer songwriters of the 20th Century. Our Bowie collection comprises of several pieces charting the many faces of David Bowie – Buy 1 or buy them all and enjoy.
Highly acclaimed by critics and musicians, particularly for his innovative work during the 1970s. His career was marked by reinvention and visual presentation, with his music and stagecraft having a significant impact on popular music. During his lifetime, his record sales, estimated at 140 million albums worldwide, made him one of the world's best-selling music artists. In the UK, he was awarded ten platinum album certifications, eleven gold and eight silver, and released eleven number-one albums. In the US, he received five platinum and nine gold certifications. He was inducted into the Rock and Roll Hall of Fame in 1996.
After uneven commercial success in the late 1970s, Bowie had UK number ones with the 1980 single "Ashes to Ashes", its parent album Scary Monsters (and Super Creeps), and "Under Pressure", a 1981 collaboration with Queen. He reached his commercial peak in 1983 with Let's Dance; the album's title track topped both UK and US charts. Throughout the 1990s and 2000s, Bowie continued to experiment with musical styles.
He stopped touring after 2004 and his last live performance was at a charity event in 2006. In 2013, Bowie returned from a decade-long recording hiatus with The Next Day. He remained musically active until he died of liver cancer two days after the release of his final album, Blackstar (2016).
A sad loss to the musical world.
Our custom designs are hand crafted here in our Bay of Plenty workshop. Each piece is made to order. Constructed of quality NZ manufactured 3mm MDF that adheres to the most stringent environmental standards and certifications. Made from 100% sustainable resources. The pieces are finished in a deep satin black paint that provides a premium, washable hard-wearing surface that looks striking against any wall.
---
---
More from this collection